LSU IAC Director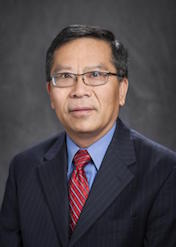 JONATHAN SHI, PH.D., P.E.
Dr. Jonathan Shi is the Art Favre Endowed Industrial Chair Professor and Director of LCMI. His research efforts include building energy efficiency, green technologies for building and community development, modeling and simulation of construction operations, project planning and scheduling, productivity improvement, artificial neural networks, and enterprise resource planning (ERP). Dr. Shi is a registered professional engineer in Hong Kong and a member of the American Society of Civil Engineers (ASCE), Construction Management Association of America (CMAA), and Hong Kong Institution of Engineers (HKIE). Dr. Shi has authored or co-authored more than 100 technical articles, 64 of which are published in refereed journals. He is a principal investigator (PI) or co-PI of 22 major grants funded by various sources, including the U.S. Department of Commerce (US DOC), the U.S. Department of Energy (US DOE), the U.S. Environmental Protection Agency (US EPA), U.S. Department of Labor (US DOL), National Science Foundation (NSF), and Federal Highway Administration (FHWA) with a total funding amount exceeding $10 million. He currently leads the Louisiana Chemical Manufacturing Initiative (LCMI), a federally designated IMCP community. He previously led the Building Energy Efficient Homes for America (BeeHa) team for the USDOE Building America Program (BA). Dr. Shi was also a PI of a five-year $1.25 million research project on water efficiency funded by the US EPA. Dr. Shi will serve as the Center Director with overall responsibility for the center. His technical expertise in facilities management, energy efficiency, and productivity improvement will directly contribute the proposed IAC's assessments and recommendations. In addition to his administrative duties, Dr. Shi will also be involved in supervising students and developing courses and programs.
Assistant Director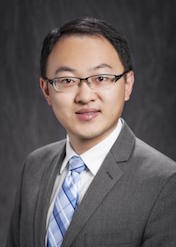 CHAO WANG, PH.D.
Dr. Chao Wang is an Assistant Professor in the Bert S. Turner Department of Construction Management at LSU. Prior to joining LSU, he was a Postdoctoral Fellow in the School of Civil and Environmental Engineering at the Georgia Tech from 2014 to 2015. Dr. Wang graduated from Georgia Tech in 2014 with a Ph.D. in Civil Engineering. His research areas include energy efficiency, sustainable building design, data sensing, and occupational health and safety. He has authored or co-authored more than 30 technical articles, 10 of which are published in refereed journals. Dr. Wang participated in and contributed to seven major grants funded by various sources, including the US DOE, NSF, the National Cooperative Highway Research Program (NCHRP), Nebraska Department of Roads, and Georgia Department of Transportation. Dr. Wang will serve as a key participant of the center. His technical expertise on sustainable building design, energy audit, and occupational health and safety will directly contribute to the proposed IAC assessments and recommendations.
 Assistant Director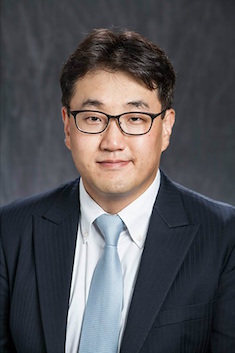 HYUN WOO JEON, PH.D.
Dr. Hyun Woo Jeon is an Assistant Professor in the Department of Mechanical & Industrial Engineering at LSU. He received his Ph.D. (August 2015) and M.S. (May 2013) from Pennsylvania State University (PSU). At LSU and PSU, he has taught manufacturing systems and Information Technology (IT) courses. Prior to his graduate studies, he worked as a computer network and security specialist at Samsung SDS in South Korea from 2001 to 2009. His research area includes modeling and analyzing manufacturing power and energy consumption, and he has authored or co-authored seven peer-reviewed papers, all of which focus on manufacturing energy models. His three undergraduate advisees received the 1st place award in the Annual IIE/SHS Student Simulation Competition of the Healthcare Systems Process Improvement Conference in February 2016.
Business Manager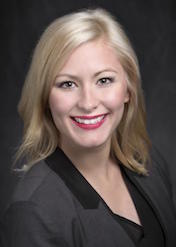 REBECCA HARRIS, MBA
Prior to joining the LSU team, Harris was the manager of business services for the Baton Rouge Area Chamber, a regional economic development and chamber of commerce organization. Harris has an extensive background in economic development, sales, new business accounts management, and event planning. She has a bachelor of science in agricultural business and a master of business administration, both from Louisiana State University. Harris serves as LSU-IAC business manager, responsible for managing the center's daily operations, communication efforts with partners and clients, and recruiting and managing students.